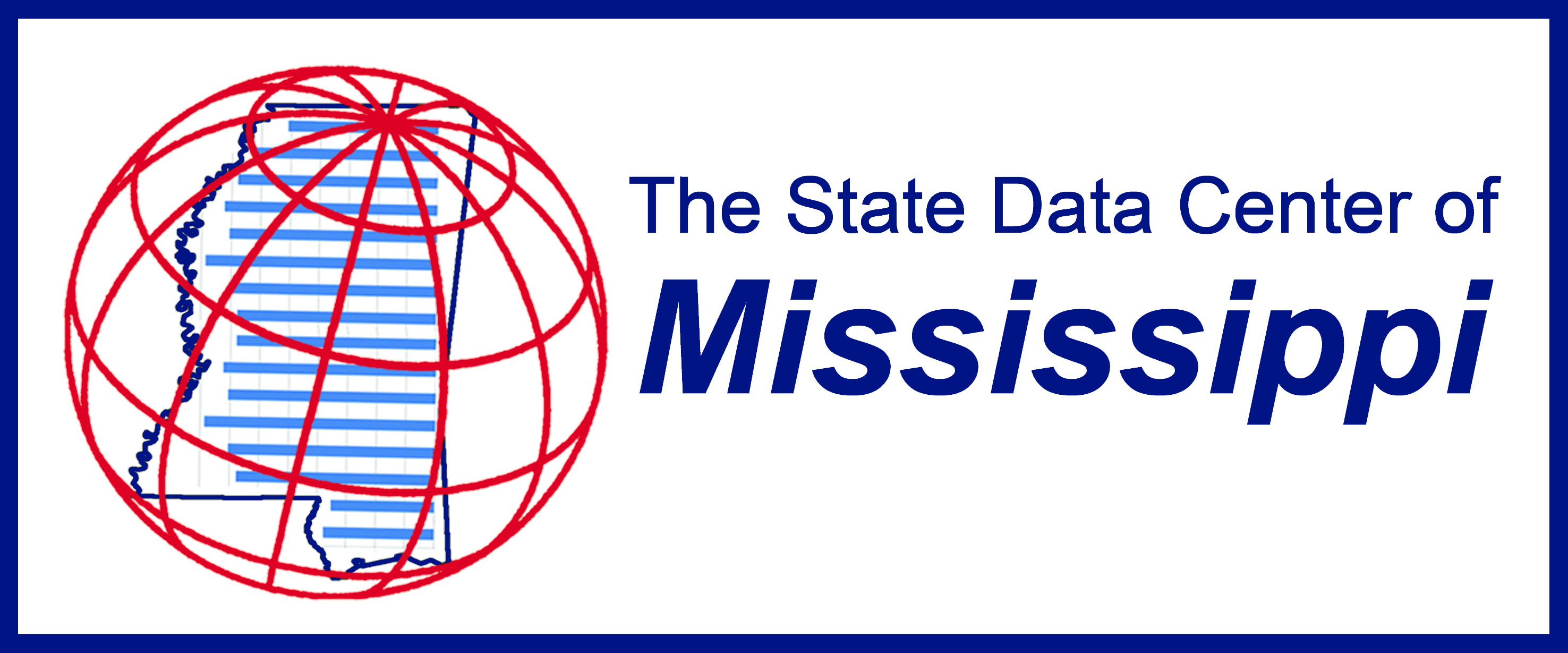 Welcome to the State Data Center of Mississippi
The purpose of this website is to help people understand the types of data provided by the U.S. Census Bureau about the State of Mississippi and to provide quick access to the most used data files from the 2010 Census and the American Community Survey.  The 2010 Census was a "short-form only" census. All the social, economic, and housing data that was collected on the "long form" is now part of the American Community Survey (ACS). The State Data Center is housed within the Center for Population Studies at the University of Mississippi.
Data from the 2010 Census here.
ACS data for Mississippi here.